OLG LEGAL COMMENTARY:
Jennifer Englert
OLG Founder & Managing Partner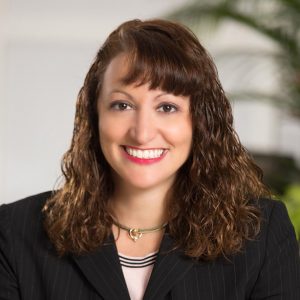 Whether you are a member living within a development governed by a homeowners association ("HOA") or a condominium owners association (COA) and interested in installing solar panels on your home, or a member of the Board of Directors of a HOA, COA, or its respective architectural review committees, (ARC), in Florida, it would behoove you to become familiar with Florida Statute 163. It is essential that you understand what F.S. 163 says about COA and HOA restrictions on solar panels in so far as its governance and application to energy saving devices such as solar panels and F.S. 163's effect on the governing documents of your association.
Clearing the confusion about COA and HOA restrictions on solar panels.
As one would guess, the primary area of dispute in an association controlled development is not usually the use of solar panels or whether energy saving devices are permitted or not, but rather, where those panels may or may not be located on the roof of the home or condo. May the solar panels be seen from the street? May the solar panels face the street or fence line? These are some of the questions about HOA restrictions on solar panels that Florida Statute 163 governs and attempts to answer. Florida Statute 163.04(2) expressly prohibits homeowner and condo associations from preventing its members from installing "solar collectors, clotheslines, or other energy devices based on renewable resources from being installed on buildings erected on the lots or parcels covered by the deed restriction, covenant, declaration, or binding agreement." Id. However, that very same statute and subsection does permit associations to "determine the specific location where solar collectors may be installed on the roof within an orientation to the south or within 45° east or west of due south if such determination does not impair the effective operation of the solar collectors." Id.
Recommendations for homeowners interested in installing solar panels in a COA or HOA governed community.
Clearly there are limits to HOA restrictions on solar panels. With this being stated, it is recommended that even though the association cannot deny the homeowner the ability to install energy saving devises such as solar panels on their property, that the member should still follow the applicable procedures set forth by the architectural review committee before any such installation. In conjunction with this issue, the architectural review committee of each association should also develop a well thought out Solar Policy. This policy should address solar and roof energy saving issues within an application to be submitted by all homeowners/condo owners before the installation of such devices. The application should address, among other issues particular to your development, a satellite or aerial image of the roof with the proposed locations of the solar panels; roof slope and angles; north/south orientation; clear illustration of any shading issues; manufactures product information for the units to be installed on the home; and for those homes intending to install the solar panels on a street-facing front roof that is not within 45 degrees of due South and faces the street, an explanation of why installing the solar panels on the other available roof space would not be equal to or more efficient than, that the street facing roof. Ensuring that the home/condo owner and the association are all on one page and at least attempt to resolve any disputes prior to the installation process can potentially save both the association and member thousands in litigation expenses, noting here that F.S. 163.04(3) does award the prevailing party to any such litigation, its attorney's fees, and costs.
If you are a member of an association or on the Board of an association and are having problems with Florida Statute 163 and its applicability to your governing documents, please contact The Orlando Law Group and schedule an appointment to speak with one of our outstanding attorneys about your problems and concerns.
Jennifer Englert is the managing partner and founder of The Orlando Law Group, PL. For over 15 years, she has focused on business disputes, business law, general civil litigation, special needs & education law, family law, personal injury, and real estate. She has represented entities and individuals in both federal and state trial and appellate courts.
Founded in 2009, The Orlando Law Group, has been named one of the fastest-growing law firms in Central Florida and through America [ranked No. 105 among the top 500 fastest-growing law firms in the United States, per the 2017 Law Firm 500]. It has earned a reputation as the Orlando-area law firm that cares about its clients and the communities it serves. Offices located throughout Orange and Seminole counties. To contact Englert, or for more information about The Orlando Law Group, please visit www.TheOrlandoLawGroup.com or phone 407-512-4394.
Last Updated on September 5, 2018 by The Orlando Law Group